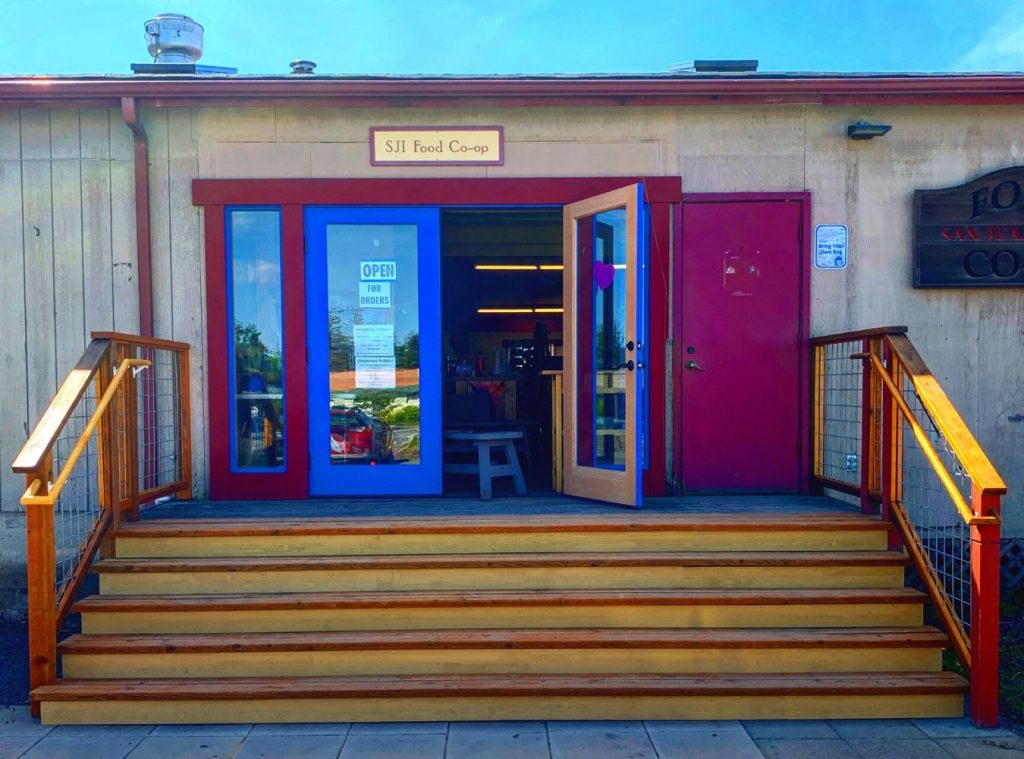 OPEN:
Monday – Friday 10am – 7pm

Saturday & Sunday 10am – 5pm
---
Email Orders
There is a 5 item minimum on all orders that are emailed to us.
Please prepare your shopping list carefully. When your shopper calls you, let them know if you need to add or change something.
For Wednesday pickup – orders must be in by Tuesday at 3 pm.
Someone will call you when your order is ready.
---
Job Opportunities
Looking for an enthusiastic team player that is interested in joining the Co-op as we grow. Attention to detail, problem-solving, and organizational skills required. This role will be front of house, greeting customers, and helping maintain protocols. Love of local food and being a foodie greatly appreciated. Interest in Island farms and agriculture is a plus.
APPLY NOW!
---
Annual Meeting Information
Join us on April 2, 2022 at 4 PM
Complete details to register and vote.
---
Our Mission
The San Juan Island Food Co-op strives to provide access to local and regional food and goods that are organic, sustainable, and fairly produced with the smallest carbon footprint.
The Co-op encourages conscientious consumption and nurtures community connections.